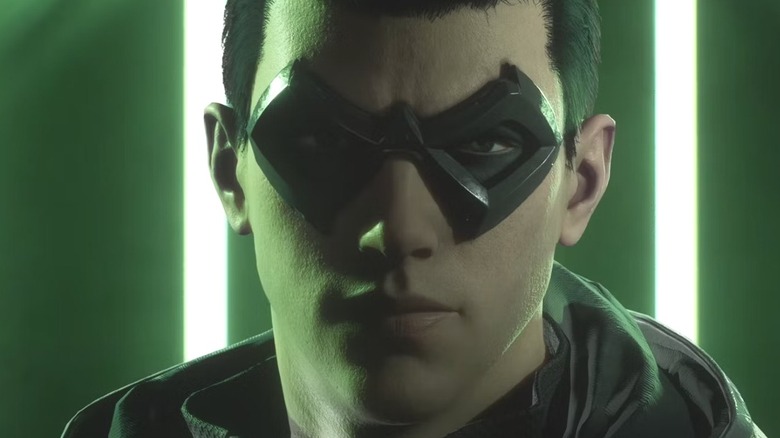 For decades, Gotham City has been protected by Batman, the alter-ego of billionaire philanthropist Bruce Wayne. But what happens when Gotham's Dark Knight succumbs to the perils that come along with being a dedicated vigilante? This is the premise of "Gotham Knights," a "Batman" game set after the Caped Crusader's death. In the wake of this tragedy, his four apprentices are left to carry on Batman's legacy and continue his war against Gotham's seedy underbelly.
"Gotham Knights" presents an intriguing change of pace. The title will focus on the proteges' — Robin, Nightwing, Batgirl, and Red Hood — attempts to uncover the web of lies and conspiracies that haunt the city's dark alleys and gothic skyscrapers. "Gotham Knights" promises a wholly unique and fresh experience, different from any other "Batman" game fans have played before. With the game's release drawing near, many comic book fans and gamers are likely curious about "Gotham Knights" and what they can expect. Here's everything we know about the WB Montreal-developed "Gotham Knights."
What is the release date for Gotham Knights?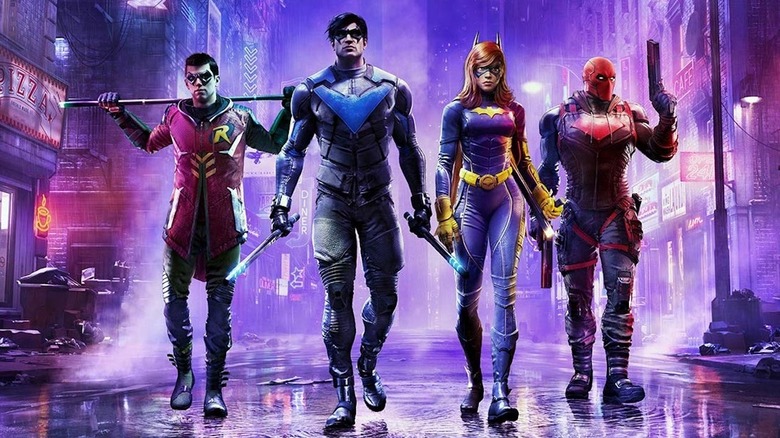 Announced in 2020 at DC FanDome, "Gotham Knights" was originally slated to be released sometime in 2021. However, "Batman" fans were given terrible news when it was later revealed that the game would be delayed due to issues caused by the COVID-19 pandemic. "Gotham Knights" is currently scheduled for a worldwide release on October 25, 2022. The game will be a next-gen exclusive, appearing only on the PlayStation 5, Xbox Series X/S, and PC.
Originally, "Gotham Knights" was set to release across multiple generations, intended to appear on the PlayStation 4 and Xbox One as well as next-gen consoles. However, after the game's delay, it was revealed that the PlayStation 4 and Xbox One versions had been canceled. This announcement caused many fans to see red, citing scarcity of both the PlayStation 5 and Xbox Series X/S at the time, possibly preventing many prospective players from buying the game.
Is there a trailer for Gotham Knights?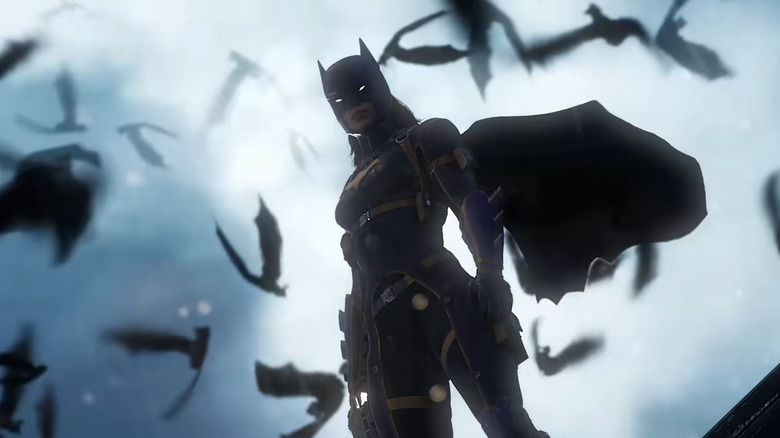 "Gotham Knights" received its world premiere trailer on August 22, 2020, as part of that year's DC FanDome event. In the trailer, it's shown that Bruce Wayne/Batman has died in an explosion. Jim Gordon — Batman's GCPD contact — has also passed away in the lead-up to the game's events. Following Bruce's death, a video message containing a final goodbye is automatically sent to Robin, Batgirl, Nightwing, and Red Hood. While somber, the group soon becomes serious as he reminds the team that the fate of Gotham City is now in their hands. Then, the four suit up and are shown heading out into Gotham to carry on Batman's crime-fighting legacy. The trailer also hinted that the main villains in "Gotham Knights" will be the secretive Court of Owls.
Since the original trailer, Warner Bros. Interactive Entertainment has released several other promotional materials regarding "Gotham Knights." Each of the game's four main characters have received their own trailer, detailing their abilities and covering a bit of their individual backstories. IGN has also released a video showcasing the game's first 16 minutes of gameplay.
What will the gameplay be like in Gotham Knights?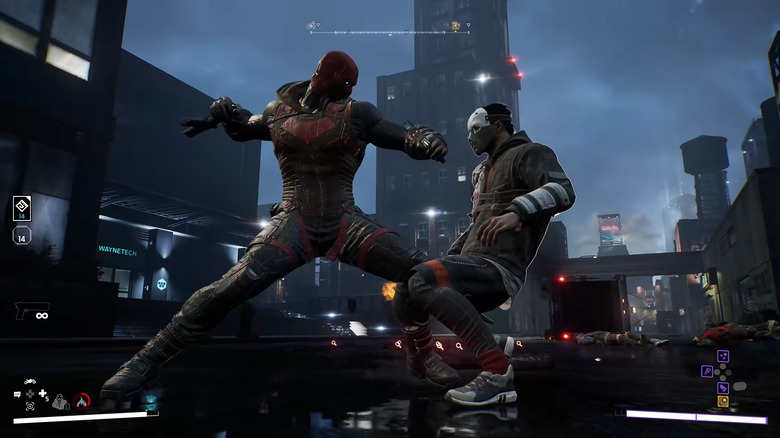 On May 10, 2022, the official DC Comics YouTube channel released a gameplay demonstration for "Gotham Knights." The gameplay style isn't too dissimilar to the classic "Batman: Arkham" games, a series known for its innovative and rhythmic combat system. Each character utilizes their own distinct style when battling enemies. For example, Nightwing is highly acrobatic, while Red Hood adds a supernatural flair due to his backstory. Also like the "Arkham" titles, "Gotham Knights" emphasizes crime scene investigation and puzzles.
"Gotham Knights" additionally plans to provide players with a multiplayer component. While a classic single-player option will be available, players can opt to play co-op with friends or with other gamers via matchmaking. Co-op gameplay was a huge part of the game's development, with features like co-op takedowns being added to ensure "Gotham Knights" offers a fulfilling experience when playing with others. Co-op play will support up to four players, meaning that it's possible to complete the game with each individual protagonist controlled by a player — in true squad-like fashion. Players can even select the same characters if they want, which can result in some fun easter eggs.