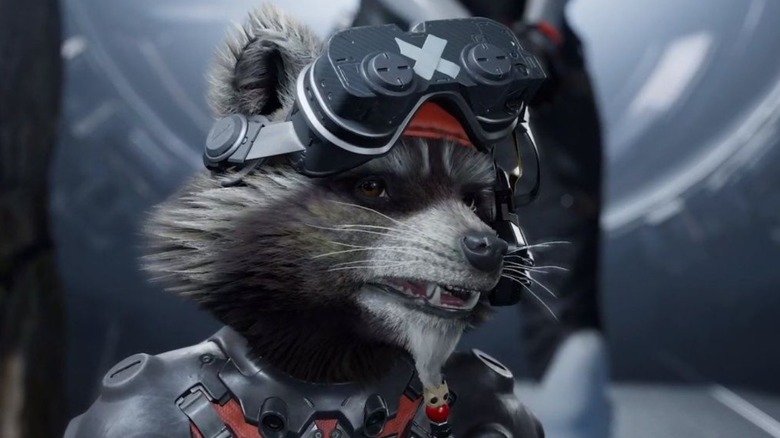 Superheroes have had a large presence in the world of video games ever since Superman made his first appearance on the Atari 2600 back in 1979, but now it seems like there are more superhero games and related media than ever before. Between the "Batman: Arkham" games, Sony's "Spider-Man" games, "Marvel's Avengers," and whatever Lego has up its sleeve, it can be hard for a new title to stand out. That's exactly what Eidos-Montréal tried to do with "Marvel's Guardians of the Galaxy" however.
This ambitious title aimed to take that lovable group of miscreants and make something unlike all the other superhero games on the market. Critics raved about the style and innovations made in the game when it was released back in October. It embraced chaotic, team-oriented battle and enriched it with an emotionally turbulent narrative, strong voice performances, numerous deep dives into the annals of comic book lore which hadn't been explored in the MCU, and a soundtrack packed with rock and roll classics.
From the outside, it seemed like "Marvel's Guardians of the Galaxy" couldn't have asked for a better start. Unfortunately, that apparently isn't what happened. Publisher Square Enix recently revealed in a financial briefing that the game did not meet the company's projected sales.
Guardians of the Galaxy had a slow start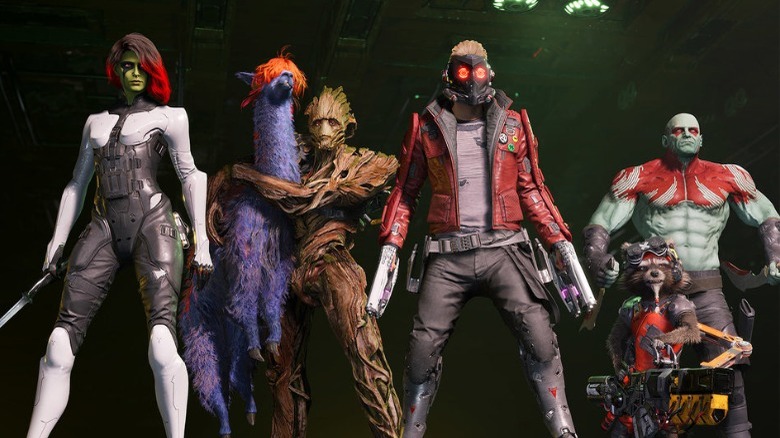 In the briefing, Square Enix stated that "despite strong reviews, the game's sales on launch undershot our initial expectations." The publisher doesn't go into the reasons for this underperformance, but there are a few that might explain why a game that was so well received by critics would sell so poorly.
To start, a lot of fans were worried about "Marvel's Guardians of the Galaxy" in the lead up to its release, especially when they learned they'd only be able to control protagonist Peter Quill (AKA Star-Lord) and not all of the Guardians. Not only that, but the negative reception to Square Enix's release of "Marvel's Avengers" — which has seen a drastic decrease in its playerbase — may have put people off picking this game up until reviews were available.
Square Enix still seems optimistic that the game can still be a success, however. "Sales initiatives that we kicked off in November 2021 and continued into the new year have resulted in sales growth," the briefing states, "and we intend to work to continue to expand sales to make up for the title's slow start." This is good news for Square Enix, as it seems to mean the company believes it can recoup its investment. Still, the question remains as to whether or not it will be enough for the publisher to want to make a sequel.