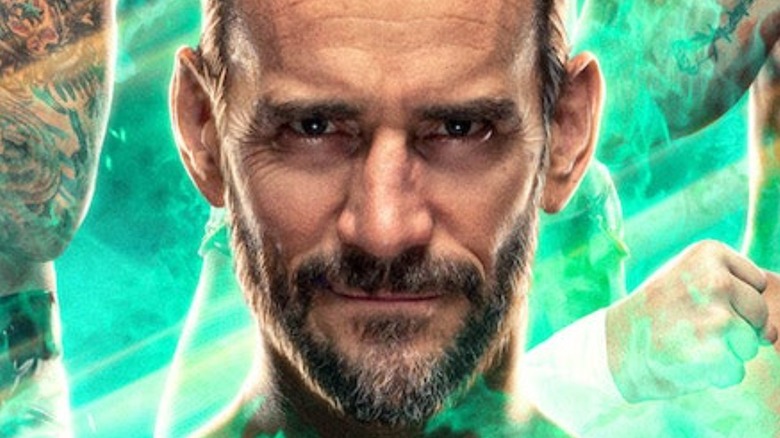 Even though the AEW platform has become a viable alternative to WWE programming in recent years, the fledgling pro wrestling company has a long way to go before they are truly on WWE's level in terms of exposure and sheer amount of content. Getting a foothold in the gaming space is a big part of that.
Enter "AEW Fight Forever," the first-ever AEW-branded video game. Originally announced in 2020, "AEW Fight Forever" is currently being developed by former "WWE" video game architects Yuke's while THQ Nordic has taken the role of publisher. And despite only limited details being revealed over the past couple of years, many fans have been hyped for the release of the game due its attempt to emulate successful wrestling games of the past. But what details are out there regarding AEW's debut video game for eager fans of AEW and wrestling at large? Here's everything we know about "AEW Fight Forever."
When will AEW Fight Forever be released?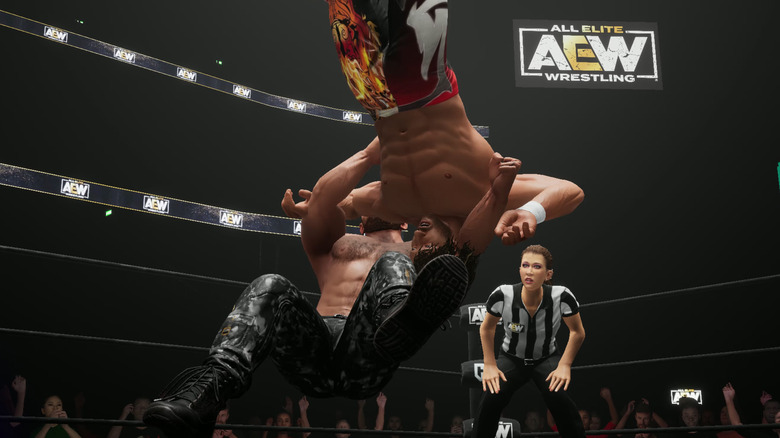 As of right now, there isn't an official release date attached to "AEW Fight Forever." However, wrestling fans could soon get their hands on the final product. According to AEW star and company Executive Vice President Kenny Omega, the game will hopefully be complete and hit store shelves before the end of 2022. "It got to a point where it seemed bleak and maybe we would never release this thing," Omega told Fightful Select back in June. "[B]ut we kind of got past that, and with the go-getters at Yuke's and the guys on our side and Geta [Hideyuki "Geta" Iwashita] and his old contacts that have hopped on board and helped push us to the finish line we, hopefully, can be on schedule to make sure we get this game out by this year [in 2022].
According to Fightful, sources said that the game's developer Yuke's, as well as publisher THQ Nordic, were pushing for a September release, though this wasn't set in stone. As announced by THQ Nordic, "AEW Fight Forever" will be available across virtually every platform: the PC, PlayStation 5, PlayStation 4, Xbox Series X/S, Xbox One, and the Nintendo Switch.
What will the gameplay be like in AEW Fight Forever?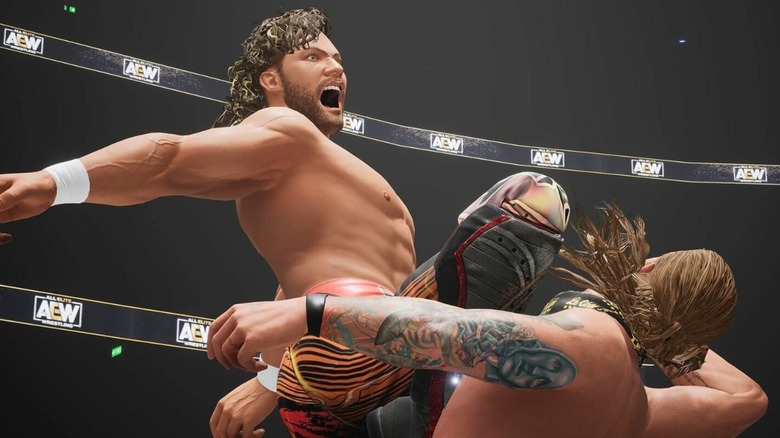 As seen in a leaked trailer for the game's spot at the THQ Nordic Digital Showcase, "AEW Fight Forever" boasts a gameplay style similar classic pro wrestling games of the early 2000s such as the beloved "WWF No Mercy." As opposed to the "WWE 2K" series' ultra-realistic sim style of gameplay, "AEW Fight Forever" will be adopting a more arcade style with graphics that resemble that of the older wrestling games many fans might've grown up with.
In addition to a quickly-paced style and a simplistic control scheme, "AEW Fight Forever" also provides players tons of weapons, such as garbage cans, baseball bats, steel chairs, and even fire extinguishers they can use during matches to incapacitate their opponent. In contrast with its foremost competitor, the game will also give players the ability to compete in inter-gender matchups and even play an assortment of minigames that have little, if anything, to do with wrestling.
Is there a trailer for AEW Fight Forever?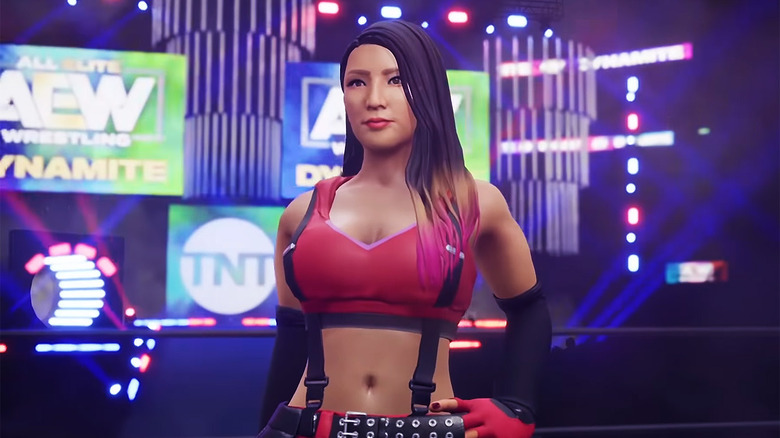 There is currently a trailer for "AEW Fight Forever," just don't tell THQ Nordic where you found it. Originally intended to be premiered at the THQ Nordic Digital Showcase on August 12, it seems the trailer for the game was released early by the Xbox store and has since begun making its rounds across social media and news outlets. In it, AEW star Britt Baker and commentator Tony Schiavone are seen playing the game in a pizza-filled hotel room. Baker chooses to play as herself while she gives Schiavone control of fellow AEW wrestler (and Baker's real-life boyfriend) Adam Cole.
Baker walks Schiavone through the game, explaining how its control scheme is simpler than other titles, and revealing what modes the game will have in it. A career mode is confirmed, as are the aforementioned minigames and weapons. Apparently, Schiavone doesn't fare well against Baker when playing the game, as the trailer ends in him trying desperately to flip over a table in frustration.